Products
PIR Insulation
If you require further information on any of our products please contact us below.
CONTACT US
Xtratherm FR/MG
General Information
Xtratherm® FR/MG is a high performance Polyisocyanurate mineral coated glass facers suitable for use below single ply fully adhered roof membranes, single ply waterproofing systems and partially bonded built-up felt. 
Xtratherm FR/MG is a high thermal performance board, compatible with adhesively bonded single ply roofing membranes laid on mechanically fixed or adhered boards.
Fire Performance 
The fire rating when tested to EN 13501-5 and BS 476 Part 3 'External Fire Exposure Roof Test' will be dependent upon waterproofing system specified. 
Certificates 
BBA Certified 11/4848. 
Vapour control layer 
A continuous approved vapour control layer should be used below the insulation. (Unless over a sealed metal deck system). For mechanically fixed boards, a minimum vapour control layer of a 1000 gauge polythene layer lapped and sealed with double-sided tape should be used below the insulation. At vertical upstands and penetrations, the VCL should be turned up and sealed to encapsulate the insulation layer prior to the roof finish being completed. (A comprehensive U-value calculation and condensation risk analysis should be carried out for all projects). 
Bonding boards to the vapour control layer 
The minimum vapour control layer should consist of a 3B type felt to BS747 Reinforced bitumen sheets for roofing. Specification or BS8747. Reinforced bitumen membranes (RBMs) for roofing. Guide to selection and specification. Other proprietary systems may be used subject to approval. 
Where the vapour control layer is to be bonded separately, sufficient adhesion to the substrate should be made to ensure correct resistance to wind uplift. Contact the system manufacturer for details. 
Membrane system 
Please contact Quantum Insulation for advice on membrane and adhesive system compatibility. Technical guidance from the appropriate waterproofing manufacturer should be sought. 
Loadings 
Xtratherm FR/MG boards are suitable for use on roof decks that are subject to maintenance traffic. Walkways should be provided on roofs requiring regular pedestrian access. When the roof is complete, protective boarding should be laid if additional site work is to be carried out. 
For full information regarding installation and specification please see Product Data Sheet.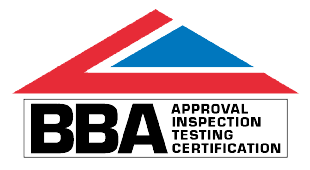 For more information about our products and services please contact us, or leave a message with your enquiry.
Quantum Insulation Limited
Holland House, Valley Way, Rockingham Road, Market Harborough, Leicestershire
LE16 7PS