Products
PIR Insulation
If you require further information on any of our products please contact us below.
CONTACT US
Xtratherm FR/BGM
General Information
Xtratherm® FR/BGM is faced with a polypropylene fleece finished bitumen/glass fibre working surface and a mineral glass facing to the under side. FR/BGM is part of Xtratherm's comprehensive range of high performance flat roof boards providing total solutions for flat roof projects. 
FR/BGM has a high thermal performance, compatible with most bituminous based roofing systems. 
Note: FR/BGM can also be used in mechanically fastened or loose laid ballasted bituminous roofing systems. 
Fire Performance 
The fire rating when tested to EN 13501-5 and BS 476 Part 3 'External Fire Exposure Roof Test' will be dependent upon waterproofing system specified. 
Certificates 
BBA Certified 11/4878. 
Roof LoadingXtratherm FR/BGM is suitable for use on roof decks that are subject to limited maintenance foot traffic. Walkways should be provided on roofs requiring regular pedestrian access. When the roof is complete, protective boarding should be laid if additional site work is to be carried out. 
Roof System 
Built up roofing systems should be finished with a suitable reflective layer such as chippings. Advice should be sought from system manufacturer. 
Roof Design 
Xtratherm FR/BGM is suitable for use with most bitumen based, partially bonded water proofing systems typically including a BS 747 type 3G perforated base layer or proprietary system. Xtratherm FR/BGM, (Fleece side upper most) may also be fully bonded. Guidance in regard to moisture and condensation should be inaccordance with BS 8217 (Reinforced bitumen membranes for roofing.) 
• During the construction process, the construction should be protected from rain penetration during breaks in the process. 
• With fully bonded applications additional care is required to ensure that the construction remains free from moisture. Failure to protect will result in blistering of the waterproof layer. 
Falls 
The fall on a flat roof should be constant and steep enough to ensure that rainfall does not pond. 
For full information regarding installation and specification please see Product Data Sheet.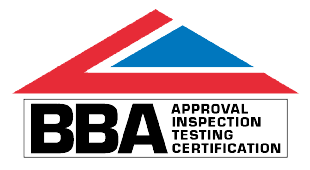 For more information about our products and services please contact us, or leave a message with your enquiry.
Quantum Insulation Limited
Holland House, Valley Way, Rockingham Road, Market Harborough, Leicestershire
LE16 7PS