Products
PIR Insulation
If you require further information on any of our products please contact us below.
CONTACT US
Xtratherm FR/ALU
General Information
Xtratherm® FR/ALU is a high performance Polyisocyanurate flat roof insulation with vapour-tight aluminium foil facings suitable for use with single ply membranes. FR/ALU is part of the comprehensive range of Xtratherm's high performance flat roof boards providing total solutions for flat roof projects. 
Xtratherm FR/ALU is faced with gas-tight foil. Xtratherm FR/ALU foil faced roof boards are suitable for use below single ply mechanically fixed roof membranes. 
Note: FR/ALU is not suitable for applications with built-up bitumen based roofing or mastic asphalt systems. 
Xtratherm FR/ALU insulation boards should be laid over the vapour control layer in a break bonded pattern. The long edges of the boards should be laid at right angles to the corrugations and all board joints must be fully supported by the deck. The FR/ALU insulation boards are secured by approved mechanical fixings. 
The requirement for a separate water vapour control layer should be assessed in accordance with BS 6229. Typically a 1000 gauge polythene should be used with all joints lapped and sealed. Any fixings that penetrate it must be of the self sealing type that fuses to the vapour control layer during application. 
Xtratherm FR/ALU foil faced insulation boards are suitable for use on roof decks that are subject to maintenance traffic. Walk ways should be provided on roofs requiring regular pedestrian access. When the roof is complete, protective boarding should be laid if additional site work is to be carried out. The completed roof should not be used for storage of heavy materials or air conditioning plant. 
For use with approved waterproofing systems.
Fire Performance 
The fire rating when tested to EN 13501-5 and BS 476 Part 3 'External Fire Exposure Roof Test' will be dependent upon waterproofing system specified. 
Certificates 
BBA Certified 11/4817. 
Roof Design 
Consideration should be given to the recommendations of BS 4841: Part 3 and those of the Single Ply Roofing Association. 
For full information regarding installation and specification please see Product Data Sheet.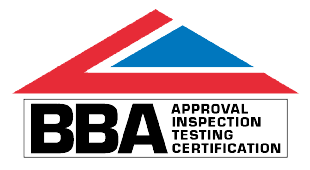 For more information about our products and services please contact us, or leave a message with your enquiry.
Quantum Insulation Limited
Holland House, Valley Way, Rockingham Road, Market Harborough, Leicestershire
LE16 7PS