Products
Inverted Roof Insulation
If you require further information on any of our products please contact us below.
CONTACT US
QI FOAMGLAS INVATHERM
General Information
FOAMGLAS® INVATHERM™ has been engineered to meet the demand for a class A1* inverted roof insulation board for use on roofs, roof terraces and balconies. Suitable for use with any inverted roof waterproofing membrane including hot melt, liquid applied, reinforced bitumen membrane or single ply membrane.
Consisting of cellular glass with a pre-applied inorganic coating# on the topside both the core material FOAMGLAS® INVATHERM™ is manufactured from specially graded recycled glass (≥ 60%) and natural raw materials which are available in abundant supply (sand, dolomite, lime). Totally inorganic FOAMGLAS® INVATHERM™ contains no ozone depleting propellants, flame resistant additives or binders, VOC or other volatile substances.
* Class A1 to BS EN 13501-1, sometimes referred to as 'non-combustible'¯
# As product is made from natural materials the colour cannot be guaranteed and can vary in batches.
Suitable Applications
FOAMGLAS® INVATHERM™ is suitable for use in all forms of inverted roof applications including on Specified Attachments. Suitable applications include projecting open balconies, projecting enclosed balconies, recessed open balconies, recessed enclosed balconies, roofs, roof terraces, enclosed balconies over heated space and insulated walkways.
NHBC Requirements
For Inverted Warm Roof systems, the FOAMGLAS® INVATHERM™
system is acceptable providing the below criteria are achieved:
FOAMGLAS® INVATHERM™

  

is installed over the waterproofing layer with tight butted joints
FOAMGLAS® INVATHERM™

 

is covered by a Water Flow Reducing Layer (WFRL)
The pedestals must be certified for reaction to fire performance as either Euroclass 'A1' or A2' in conformance with EN 13501
The pedestal products must have a circular base with a diameter of at least 170mm and be supported by a rubber underlayment as prescribed in the FOAMGLAS Technical Data Sheet, such as Buzon A-PED-107-142 Adjustable Pedestal installed on Buzon U-pad 200 x 200 x 6mm.
The maximum load indicated in the Product Data sheets is not exceeded.
Certificates
ISO 9001:2008 Quality Management System, ISO 14001:2004 Environmental Management System, ISO 14025/EN 15804 Environmental Product Declaration, BS EN 13501-1 Reaction to Fire Classification.
For full information regarding installation and specification please see Product Data Sheet.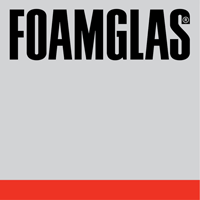 For more information about our products and services please contact us, or leave a message with your enquiry.
Quantum Insulation Limited
Holland House, Valley Way, Rockingham Road, Market Harborough, Leicestershire
LE16 7PS