Products
Warm Roof Insulation
If you require further information on any of our products please contact us below.
CONTACT US
QI FOAMGLAS T4+
 General Information
FOAMGLAS® T4+ boards have a glass fleece facing, to aid adhesion and bonding. Boards are used throughout the entire internal and external building envelope, and are particularly useful upon profiled metal roof decks. The board insulation core comprises of cellular glass and so meets Euroclass A1 standards, only the thin fleece facing adds a combustible element, resulting in the overall board product being rated as E. The boards are popular for larger areas and faster installation.
Suitable for a wide range of building envelope applications – floors, flat roofs, and roofs with a metal standing seam covering – FOAMGLAS® T4+ offers a thermal conductivity of 0.041 W/(m·K) and a UDL compressive strength of 600 kPa. Compressive strength requirements for any application should always be confirmed with a structural engineer to ensure the correct product specification.
Applications
Insulation of:
• façades
• cavity walls (in between 2 concrete shells)
• walls and soffits; interior insulation behind brick lining, plasterboard stud wall construction
• floors
For use with approved waterproofing systems.
For full information regarding installation and specification please see Product Data Sheet.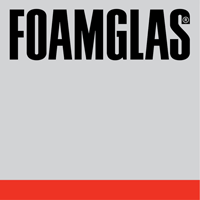 For more information about our products and services please contact us, or leave a message with your enquiry.
Quantum Insulation Limited
Holland House, Valley Way, Rockingham Road, Market Harborough, Leicestershire
LE16 7PS