Products
QI Quantum PLUS+ VIP System
If you require further information on any of our products please contact us below. 
CONTACT US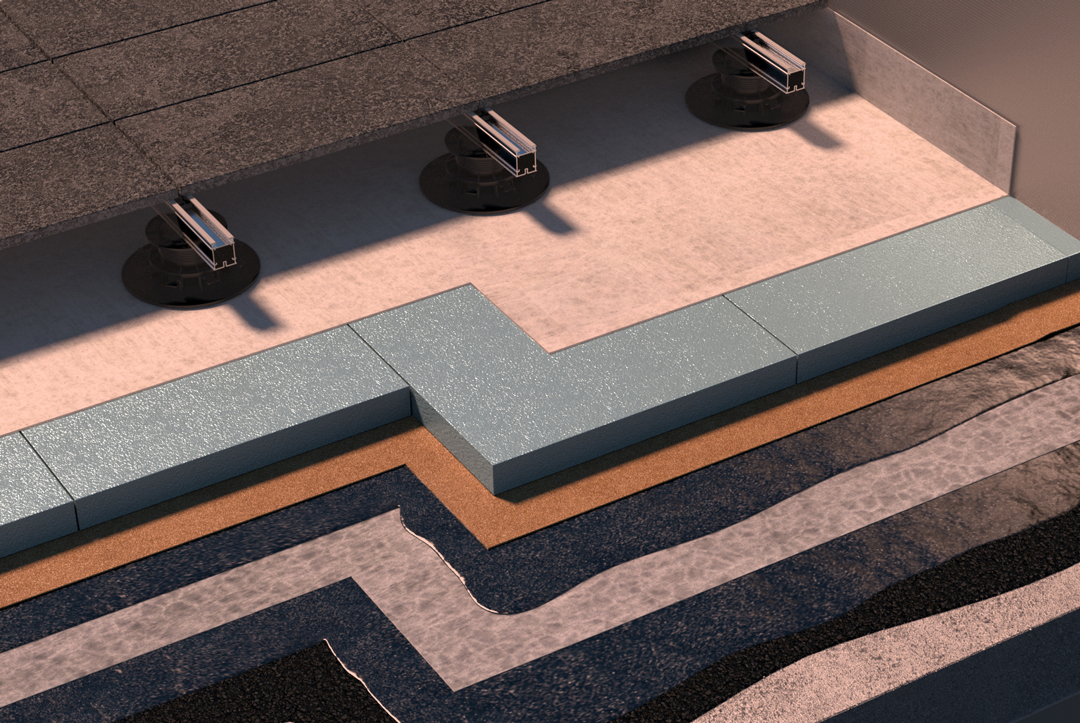 QI Quantum PLUS+
General Information
QI Quantum PLUS+ Inverted Roof Insulation System is a rigid Vacuum Insulation Panel (VIP). The VIP panel consists of a compressed fumed silica sand microporous core which is evacuated of air and moisture before being encased and sealed in a special thin, gas-tight, hybrid aluminium foil envelope, encapsulated in a solvent free polyurethane waterproof coating. The coating is a factory applied solvent free two component elastomeric polyurethane waterproofing membrane. The resulting panel gives outstanding thermal conductivity, with the thinnest possible insulation solution.
With a design (aged) thermal conductivity of 0.008 W/m.K, the QI Quantum VIP panel provides an insulating performance that is up to five times better than other commonly available insulation materials. This high level of thermal efficiency combined with minimal thickness enable the QI Quantum VIP Inverted Roof Insulation system compliant with the requirements of:
– Approved Document Part B*
– Approved Document Part L
– Approved Document Part M
– NHBC Chapter 7.1
For use with any certified inverted roofing systems.
*based on a roof assembly finished in accordance with European Commission Directive 2000/553/EC.
For information regarding installation and full specification please see Product Data Sheet.
For more information about our products and services please contact us, or leave a message with your enquiry.
Quantum Insulation Limited
Holland House, Valley Way, Rockingham Road, Market Harborough, Leicestershire
LE16 7PS