Products
QI XENERGY™ Insulation
If you require further information on any of our products please contact us below.
CONTACT US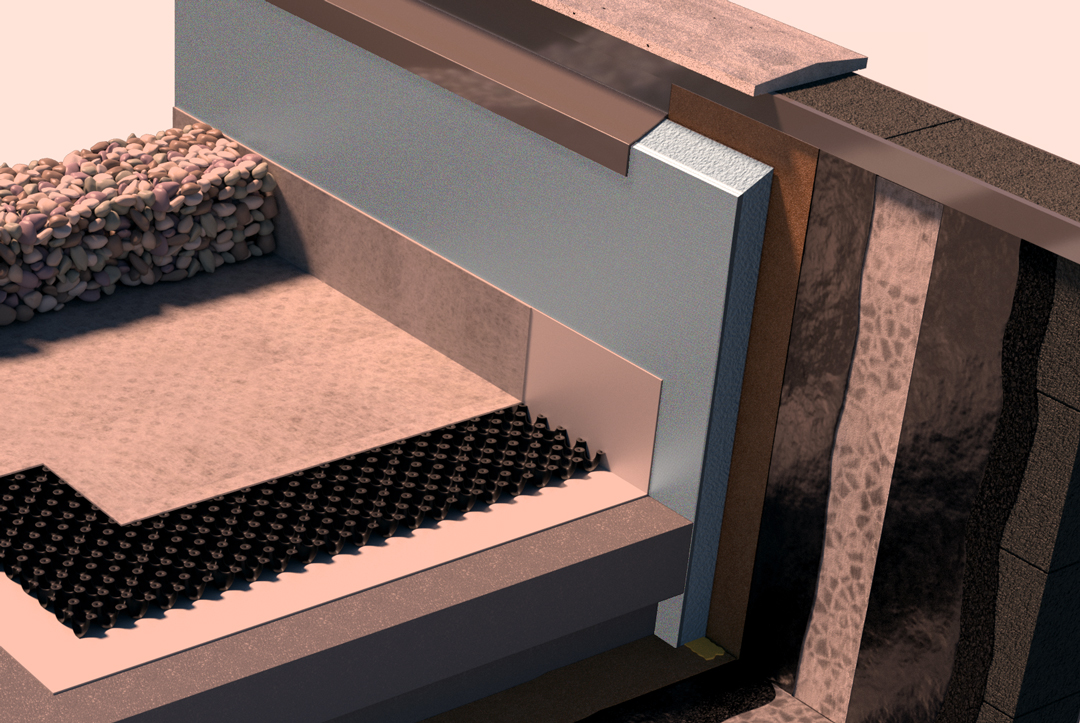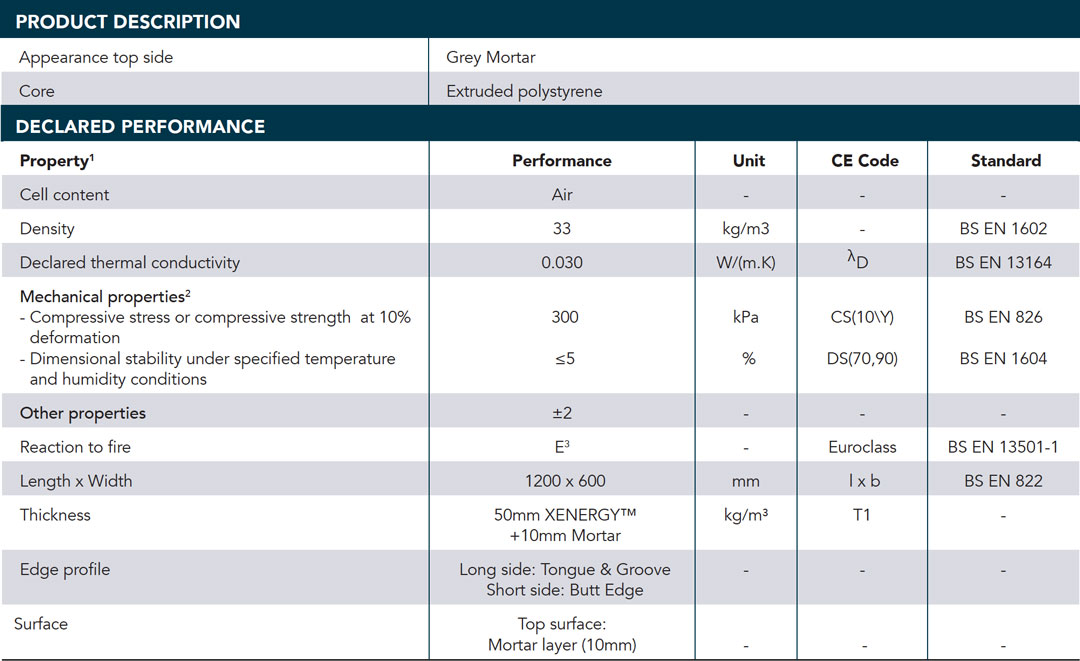 XENERGY™ LG
General Information
XENERGY™ LG Upstand Board is designed to be installed on parapets and upstands and assists in addressing the issue of thermal bridging on flat roof constructions. It is designed to be used alongside XENERGY™ SL-EP inverted roof insulation or any approved inverted insulation board.
XENERGY™ LG Upstand Board is 60mm thick and comprises of a 50mm thick XENERGY™ extruded polystyrene layer with a declared lambda value of 0.030 W/mK, and a 10mm thick grey coloured mortar topping that has already been applied to the boards.
XENERGY™ LG Upstand Boards lock together to provide a continuous insulation layer. They are light enough for one person to handle and can be easily cut and shaped on site with a mortar saw.
XENERGY™ LG Upstand Board an be easily fixed by using a suitable adhesive.
XENERGY™ products benefit from a manufacturing process which uses CO2 as the blowing agent and adds infra-red blocking particles to scatter and reflect heat radiation within the foam board.
XENERGY™ products help decrease lambda values by up to 11% and deliver a Global Warming Potential (GWP) of less than five.
For use with appropriate Waterproofing Systems.
For full information regarding installation and full specification please see Product Data Sheet.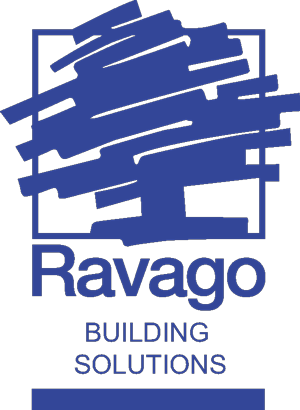 FLOORMATE™, PERIMATE™, STYROFOAM™, XENERGY™ are Trademarks of DDP Specialty Electronic Materials US, Inc. ("DDP") or an affiliated company of DDP.
For more information about our products and services please contact us, or leave a message with your enquiry.
Quantum Insulation Limited
Holland House, Valley Way, Rockingham Road, Market Harborough, Leicestershire
LE16 7PS