Products
QI Tapered and Flat Insulation
If you require further information on any of our products please contact us below.
CONTACT US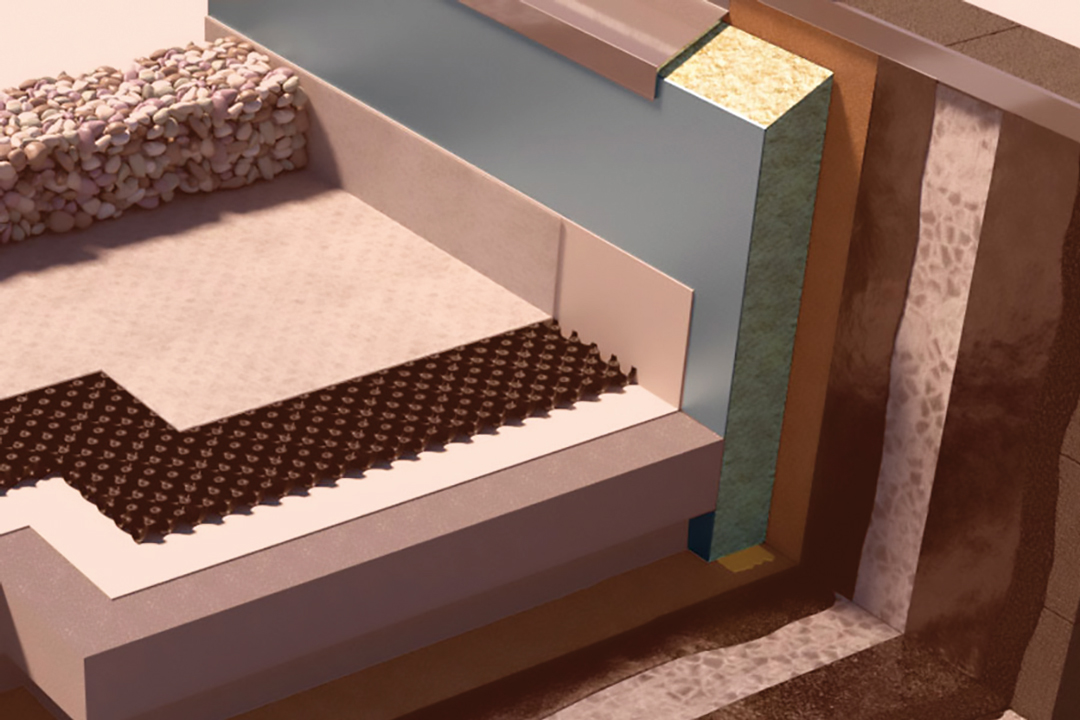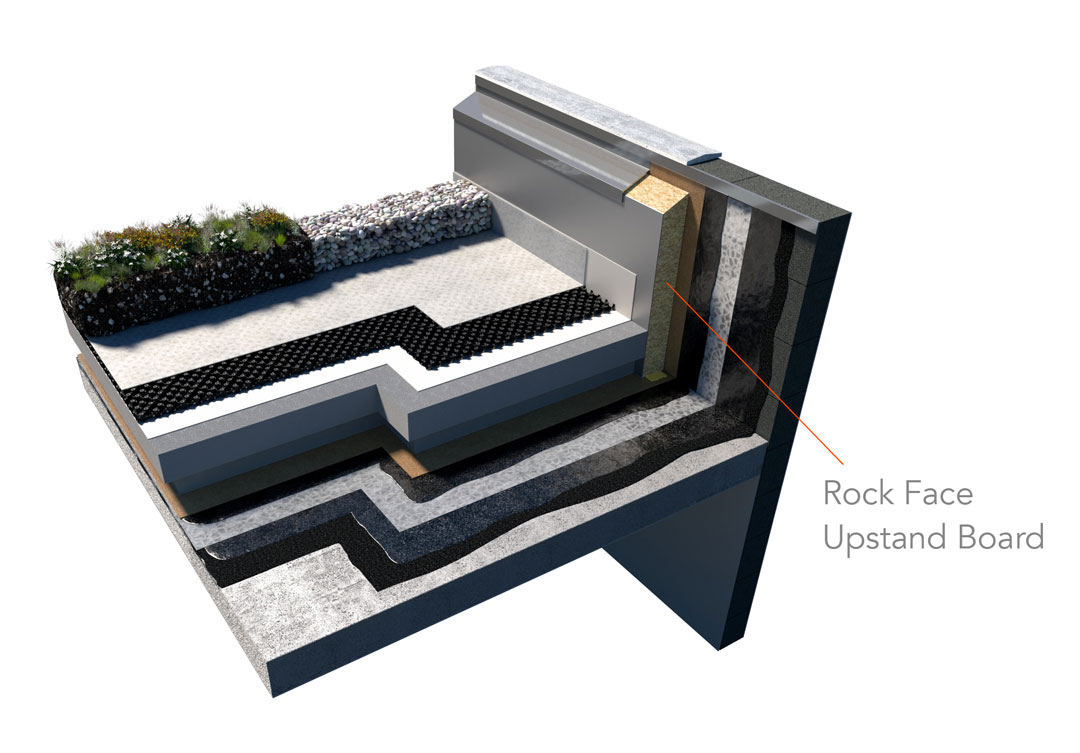 QI Rock Face
General Information
QI Rock Face Non-Combustible Upstand Insulation Board is used to thermally insulate and protect upstand walls. Manufactured with non-combustible Fabrock it will not develop smoke or promote flame spread, even when directly exposed to fire. It also repels and drains water away from the product, and will completely dry out while maintaining its original physical properties. Fabrock and factory laminated to a 6mm thick weather resistant high impact facing board. Available in a range of thicknesses, see declared performance table for available thickness.
Rock Face has a Zero Ozone Depletion Potential (ODP), a Global Warming Potential (GWP) of less than 5 and an A rating in accordance with the Green Guide to Specification.
For use with appropriate waterproofing systems.
For information regarding installation and specification please see Product Data Sheet.

Declared Performance
| Essential characteristics | Performance | Unit | EN Code | Standard |
| --- | --- | --- | --- | --- |
| Ozone Depletion Potential | Zero | - | - | - |
| Globel Warming Potential | <5 | - | - | - |
| BRE Green Guide Rating | A | - | - | - |
| Sheet size - Length | 2000 | mm | - | BS EN 822 |
| Sheet size - Width | 1.2 | m | - | BS EN 822 |
| Tolerances | ±2 | - | - | - |
| Tolerances | Square | - | - | - |
| Weight (board/m²) FR56 | 35.9 | kg | - | - |
| Weight (board/m²) FR142 | 56 | kg | - | - |